We are creating tools which help children develop speech and language, numeracy, literacy and cooperative working skills. We are planning to produce these on a small scale and sell them to parents to use at home to encourage their children's learning. The mothers in our group combine their knowledge and experience with that of a SEN teacher, family learning tutor, speech and language therapist, carpenter, props designer and others. Together we design, test and make the interactive games.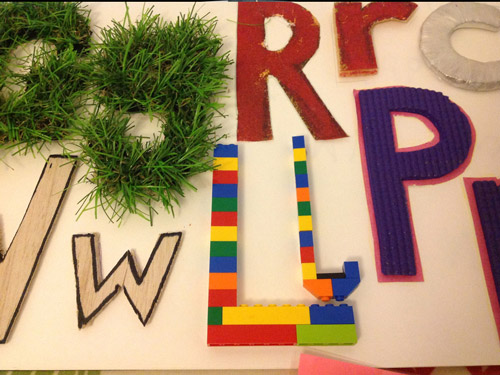 Our activities work for all children, but are particularly effective for children who struggle in traditional education settings. Hannah, who started with us a year ago, has taken the lead developing our enterprise. Her son is autistic. This is what she says:
'I am always looking for ways to support my children's learning especially my autistic son, but I find that most of the alternative/multisensory learning tools out there are designed for very young children and do not engage or interest him – or are not practical to use in my busy family household! Bringing up a child with special needs can be distressing and isolating – especially when you are financially challenged. Getting hands-on and creating these games that actually work for my son helps me take control of my sons difficulties- I am excited about working with other mothers who are tackling similar issues so we can share ideas and support each other, finding solutions that work!'
The work addresses an urgent need and is also fun and empowering – not only are we finding innovative ways of supporting children, but the women involved also learn practical skills and get work experience! This is a collective enterprise: we all contribute ideas, and we believe the more ideas in the pot the better. Get in touch if you'd like to get involved!
All profits feed back into our training, research and campaigning.